Medical Technology Programs
Healthcare is expected to add 2.3 million jobs to the economy through 2024, according to the Bureau of Labor Statistics (BLS), more than any other occupational grouping. Demand for medical technologists and technicians is expected to increase 16% by 2024, which is in line with the projected growth for healthcare overall (19%), and significantly faster than the average for all careers (7%). Better access to health insurance and advances in technology are making once-expensive tests and procedures affordable, and the baby boomer generation is aging and requiring more of them. Furthermore, hospitals and other healthcare facilities generally have to pay less for the expertise of a technologist than they would for a registered nurse or physician, making these technologist roles economically desirable for employers. Combine this demand with the relatively short duration and affordability of most medical technologist educational programs, and you have the perfect storm of opportunity that is medical technology.
Patient-Facing Technology Programs
Many, if not most, roles in medical technology offer extensive patient interaction, combining technical mastery with patient empathy and care. For example, phlebotomists draw blood from patients and must not only have the requisite skills to do that safely and effectively, but also must be able to calm and reassure anxious patients who are uncomfortable with the process. Each of these technology programs incorporates a hands-on, practical component to prepare students not only to apply their technological expertise, but also to become comfortable working in a healthcare environment, delivering care to patients in need.
University of Cincinnati
Adventist University
Laboratory Technology programs
Not all medical technology programs focus on preparing you to work directly with patients (although all positions are ultimately aimed at working towards the best outcomes for those patients). Some programs focus more on preparing you for laboratory work. These programs incorporate practical experience in real laboratory environments with a focus on applying medical technology to diagnose illnesses, run routine lab tests, and even help with important medical research.
University of Cincinnati
Medical IT & Administrative Programs
If you would prefer to focus your education on medical information technology or medical equipment technology rather than treatment and diagnosis, then consider one of these medical IT or equipment-centric programs. Medical IT and administrative technology programs focus on preparing students to manage technology and medical information and in some cases prepare or maintain it. In the end, even these very technology-focused roles have a medical aim, which is to facilitate and ensure the delivery of superior patient care.
Penn Foster Career School
New on MTS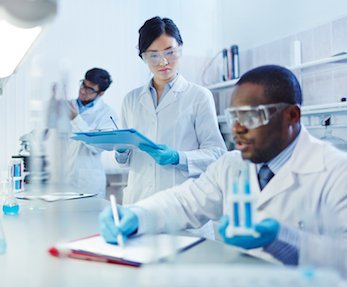 Job opportunities for medical lab technicians (MLT) are increasing rapidly. In fact, the Bureau of Labor Statistics (BLS Dec. 2015) found that positions for medical and clinical lab techs were expected to swell 16 percent between 2014 and 2024, adding 52,100 fresh openings in this field nationally. This is more than double the average growth anticipated across all occupations during that same decade (6.5 percent).
New medical innovations emerge every day that improve health and extend lifespans. Much of the credit for such advancements goes to a plethora of new medical device startups and university research labs.
You've earned your bachelor's degree in health information management (HIM), obtained several HIM credentials, gained some experience working in a healthcare setting, and landed a job as an HIM manager. For those looking to increase their professional responsibilities and salaries, what comes next?
Articles & Interviews
These resource lists, interviews with experts in the field, and focused "how to become" roadmaps for aspiring medical professionals provide eye-opening overviews of the possibilities in medical technology:
Meet the Professors
For prospective students in subfields of medical technology, finding the best professors in one's field can be a challenge. Using criteria such as number of publications, active thought leadership (e.g., speaking engagements and public relations), and extracurricular involvement, MTS has created qualified, curated lists of top university professors across a range of medical disciplines:
Medical Career Guides
These resource-rich guides provide studies of careers in fields such as healthcare information technology (IT), diagnostic imaging, and medical equipment repair. With research-based particulars such as salary data, projected job growth in the U.S., and necessary certifications, these can serve as a starting point for students interested in specific sectors of medical technology:
Certification & Salary Information
Staff at MTS are regularly updating certification and salary information across careers in medical technology. These in-depth pieces leverage data from reputable sources such as the U.S. Bureau of Labor Statistics (BLS), established professional organizations, and licensing boards across the country: