Online Master's Degrees in Clinical Research
Search For Schools
*sponsored
A career as a clinical researcher empowers scientists to conduct studies on new and existing pharmaceuticals, medical devices, or therapies. Clinical researchers are typically involved in clinical trials that help to answer questions about the potential of new treatments. These trials can also examine the new ways to use current treatment options, or to verify that new drugs and treatments are safe.
Beyond the possibility of engaging in exciting research, there is large growth opportunity in field of clinical research. While the U.S. Bureau of Labor Statistics (BLS Oct. 2017) does not have clinical researcher-specific data, jobs for medical scientists—a closely related occupation—are expected to grow faster than average in upcoming years. Driving the demand for medical scientists is an aging Baby Boomer population, an increasing reliance on medications, and an increased appearance of chronic medical issues. According to the BLS, jobs for medical scientists are predicted to grow 13 percent in the decade preceding 2026, creating 135,900 new positions nationwide.
Another reason to consider entering the clinical research field is income. The mean annual wages reported by the BLS (May 2016) for medical scientists was $95,000. However, because the BLS does not make data available specifically for clinical researchers, it is also helpful to look at Payscale for self-reported data on salary. According to Payscale, salaries for clinical researchers range between $46,000-$96,000. This variation exists due to the specific roles played by researchers (e.g., associate, coordinator, etc.) and the amount of experience each professional has.
In addition to the projected growth and the income possible for clinical researchers, Forbes rated the job senior clinical research associate (CRA) as the top position on its 15-occupation list of high-paying, flexible jobs in 2016.
Read on to discover online master's degrees in clinical research, including discussions of program curricula and exceptional professors.
Arizona State University
Johns Hopkins University (AAP)
University of West Florida
Featured Online Master's Degrees in Clinical Research
Prospective students can find numerous online master's degree programs available in clinical research. These programs generally require between 30 to 36 credit hours and can be completed on a part- or full-time basis. The thesis path is not required in most programs due to an emphasis on final or capstone projects. If available, per-credit tuition costs and accreditation information is given on each of the eight online schools with master's degrees in clinical research listed below.
George Washington University in Washington DC offers an online master of science degree in health sciences in clinical research administration that requires 36 credit-hours to complete. The program, which launched in 2001, covers eight competency domains, varying from scientific concepts and research design to leadership and professionalism. The program comprises core courses, leadership courses, and research courses, and students can select one elective. The master's program can be completed in two years, and a related 18-credit graduate-level certificate is also available for students looking to take fewer classes. The courses from the certificate can later be transferred into the master's degree program if the student wishes. Be sure to contact the school for details about tuition. The university is accredited through the Middle States Association of Colleges and Schools.
Arizona State University Online in Tempe, AZ offers a master of science in clinical research management. ASU's program includes 11 classes for a total of 33 credits. Each class can be completed in 7.5 weeks. For students concerned about on-campus requirements, the program has a two-day orientation program located on-campus, but this orientation is optional, not required. Students can also pursue the degree part-time instead of full-time. Topics covered in the degree program include fundamentals in regulatory affairs, scientific and research review boards, and clinical research operations. A six-credit capstone clinical research project needs to be completed at the end. Tuition for the online graduate program is estimated to be $13,414 for a full year, which includes nine credit hours each semester. The university is accredited through the Higher Learning Commission.
Drexel University Online in Philadelphia, PA offers an online master of science in clinical research organization and management. The 36-credit program includes 12 graduate courses. Students also select a specialty and complete three classes related to one of the following five areas: new product research and development; regularly compliance, ethics and law; biostatistics and data management; clinical research management and safety surveillance; and new therapeutic product business and strategic planning. This program does not require completion of a master's project, and there are no on-campus requirements for online students. Students interested in Drexel's online program are charged $1,098 per credit-hour (as of 2017-18), and the program offers three start dates each year. The university is accredited through the Middle States Commission on Higher Education.
Ohio State University in Columbus, OH offers an online master of applied science in clinical and preclinical research (MACPR). The university's program is an interdisciplinary graduate degree offered through the Colleges of Nursing, Pharmacy, and Medicine. The orientation program for the degree is offered online and many online classes are available through the university's Carmen learning management system. Students take core courses in responsible conduct in research, management of preclinical and clinical studies, and fundamentals of medical product development and regulation. Students also choose from one of the four following interdisciplinary specializations: clinical research management, regulatory affairs, safety pharmacology, or clinical pharmacology. Because the program is professionally-oriented, students complete a capstone project or independent study rather than a thesis. Students enrolled in online programs at the university pay in-state tuition and fees, minus any fees that are campus-based, such as the student union fee. Contact the school for specific details on tuition. The university is accredited through the Higher Learning Commission.
The University of North Carolina–Wilmington has an online master of science degree in clinical research and product development. The program is 36 credits over 12 classes with a final capstone project. Students learn about regulatory affairs and quality management, project management in clinical research, and epidemiology and safety. The program can be completed on a full- or part-time basis and students have up to five years to finish. The program is available completely online and is oriented toward helping students prepare for mid- to upper-level positions in clinical research. Contact the university for information about tuition. The university is accredited through the Southern Association of Colleges and Schools.
The Massachusetts College of Pharmacy and Health Sciences, in Boston provides a master of science in clinical research that can be competed fully online. The program includes curriculum that covers topics such as statistics in clinical research, health epidemiology, and pharmaceutical research and development. A graduate project and two electives are also components of the program. Students can complete the program on a full- or part-time basis and should be prepared at graduation to conduct and monitor clinical trials on a patient-track or industry-track basis. The cost of tuition per credit-hour (as of 2017-18) was $930 per credit-hour, but be sure to check with the college for more information about costs. The college is accredited through the New England Association of Schools and Colleges.
Rutgers University in New Brunswick, NJ offers a master of science in clinical trial studies that is available entirely online. The degree comprises nine core credits and 27 credits of specialization courses and electives for a total of 36 credits. Students learn about federal and international regulations, ethics, research design, and more. Students also can choose an area of specialization in clinical trial management and recruitment, regulatory affairs, drug safety and pharmacovigilance, or medical affairs. Notably, they have the option to complete a post-bachelor's certificate in one of several areas. As of the 2017-18 school year, the per-credit tuition cost for the online master's program was $990 for in-state students and $1,009 for out-of-state students. The university is accredited through the Commission on Higher Education of the Middle States Association of Colleges and Schools.
Campbell University in Buies Creek, NC offers a master of science in clinical research. The program, offered through the College of Pharmacy & Health Science, is available completely online and includes courses such as new product development, principles of clinical research, regulatory affairs, and medical ethics. A thesis is not required, but students do need to complete a research project at the end of the degree program. There also are multiple start dates for the program throughout the year and students are expected to complete the degree within five years. Contact the school for details about tuition and fees. The school is accredited through the Southern Association of Colleges and Schools Commission on Colleges.
Other online or blended programs in clinical research or clinical investigations that could be of interest to prospective students include:
Admissions Requirements
The requirements for admission into different master's programs in clinical research varies, with admission into some programs being more competitive than others. A solid undergraduate GPA, good letters of recommendation, and a clear understanding of academic goals are integral to the application process. Many schools have several start dates throughout the year, accommodating various points of entry. Details on some of the more common requirements for admission into clinical research degrees at the master's level are provided below.
A resume is required for admission into some programs. Students who are active-military may be able to provide a transcript of their orders instead. In lieu of a resume, students may be able to submit a curriculum vitae, which is a more extensive listing of their achievements and accomplishments.
Transcripts are another essential requirement for program admittance. Schools typically want official (meaning unopened) transcripts from prior schools, whether or not students completed a full degree program there or just took classes.
Recommendations speak about the type of person a potential student can be. They can reflect a student's ability to be hard-working, successful, and motivated. Generally, recommendations need to come from a supervisor or an academic instructor. More than one recommendation may be required.
A Statement of Purpose shows your reasoning for wanting to be admitted into a program and your insight into how a degree ties into your professional goals or career objectives. Schools may have established word counts on a statement of purpose. For example, at George Washington University, these statements should be around 250 words.
A 3.0 GPA is the common undergraduate GPA requirement for acceptance into many graduate-level programs. Some schools may set a lower bar for GPAs or allow exceptions for individuals in some cases.
Other requirements may include prior healthcare experience or some professional time spent in clinical research. This specificity may vary more from school to school. At Arizona State University Online, as an example, applicants should have a minimum of six months prior clinical research experience while Drexel University Online expects students to have at least two years of related professional experience. Students traditionally are also required to have an undergraduate degree that comes from an accredited school or university
A GRE score is usually not needed for admission into clinical research programs, except in some instances. As an example, at Ohio State University, if a student has less than a 3.0 undergraduate GPA on a 4.0 scale, they are expected to submit scores from the Graduate Record Examination.
Accreditation & State Authorization
Students should be sure to choose an online program in clinical research that is accredited. Accreditation can indicate that the offered education meets standards and expectations that have been set by a review board. Evaluating for a quality education and curriculum are components of that review, of course, which is relevant to one's career path upon graduation.
Many of the major accrediting agencies are regional, meaning that schools and universities in specific parts of the country receive accreditation from these agencies. Six of these regional accrediting institutions include:
Accrediting Commission for Community and Junior Colleges Western Association of Schools and Colleges
Higher Learning Commission
Middle States Commission on Higher Education
New England Association of Schools and Colleges (NEASC-CIHE) Commission on Institutions of Higher Education
Southern Association of Colleges and Schools Commission on Colleges (SACSCOC)
WASC Senior College and University Commission
Specific academic programs can be accredited by accrediting organizations, but there is currently no clinical research specific accrediting body. However, many schools do strive to meet guidelines set by the Consortium of Academic Programs in Clinical Research (CoAPCR).
Students should be sure to look for online schools that are authorized to deliver programming in the student's state of residence, as this can impact the student's ability to receive federal financial aid. State authorization is required as part of the Higher Education Act, and universities must follow the regulations required by each individual state.
As a final note, if you're living in a different state than the one in which the university is based, it is recommended you verify that the program is available in your state, or that you check to see if your institution follows the guidelines as set by the National Council for State Authorization Reciprocity Agreements (NC-SARA).
Professors to Know in Clinical Research Programs
Professors can inspire students to succeed, help students answer questions that pop up in their research, and provide mentorship. Learning about professors in clinical research programs can be helpful in making a decision about which degree program or school to pursue. Below are details on three faculty members from institutions with standout online master degrees in clinical research programs.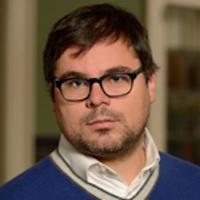 Dr. Ulrich Koch is an assistant professor in clinical research and leadership at George Washington University, in Washington DC. He hails from Switzerland, where he obtained his master's degree from the University of Zurich and his PhD from the Swiss Federal Institute of Technology. At George Washington, he teaches courses that look at health from the social science and humanities perspectives. Dr. Koch, who has written a book about mental shock, also worked previously as a clinical psychologist in addiction treatment.
Dr. Jared Kerr serves as an assistant professor at the University of North Carolina Wilmington and has a master's degree in public health, and a juris doctorate. Kerr's academic background is extensive, and his professional experience includes consultation work for Eli Lilly and Company. He teaches in the graduate and undergraduate programs in clinical research at the university and advises students, as well. His instruction focuses on data visualization, intellectual property, and project management.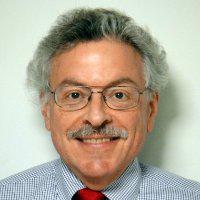 Dr. Barton Cobert is a biopharma faculty member at Rutgers University in New Jersey, and he's enjoyed an extensive career in clinical research, drug safety, and risk management. He has held positions with Schering-Plough Research Institute and Novartis Consumer Health Inc., and received his MD from the School of Medicine at New York University. He is board-certified in internal medicine and gastroenterology, and is also a fellow with the American College of Physicians. Notably, his book, the Manual of Drug Safety and Pharmacovigilance, is used as a textbook in many safety courses.